Handwoven Moroccan carpets (rugs)
handwoven Moroccan carpets are the weaves, rugs, and textiles that have been handwoven traditionally by the indigenous tribal people of Morocco since for centuries . basicaly , Moroccan rugs have been woven by tribal woman for their utility rather than for decorative purposes.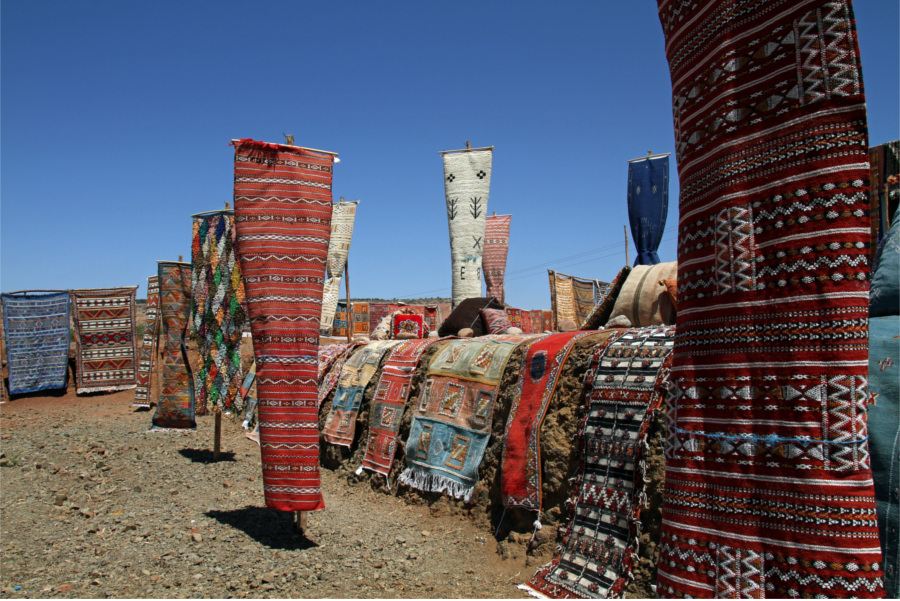 Handwoven or we can call it homemade berber carpets are still an active industry in many rural areas in the mountains of morocco .many berber families gain salary by handwoven the rugs and sell them in local souk(market) to the local people or retailers merchants or even sometimes to the tourists .authentic Moroccan berber rugs are totally different from the modern mass produced berber carpets usually known in the west .Moroccans carpets experienced a growth in popularity in the world . Vintage and antique Moroccan rugs are fairly popular today for their decorative flexibility and reasonable pricing as compared to other styles of antique rugs.
You can explore our moroccan rugs collection : https://www.moroccanhandwoven.com/moroccan-vintage-rugs.html